Danny DeVito Day celebrates the life and work of actor, director, and writer, Danny DeVito. The day was initiated by his home town, Asbury Park, in the state of New Jersey, which declared the actor's birthday, November 17th, to be Danny DeVito Day.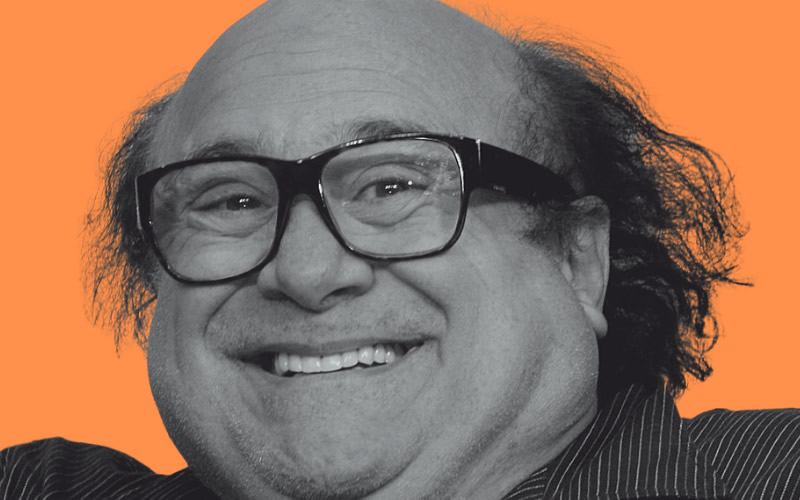 About Danny DeVito Day
Danny DeVito's memorable performances have earned him a special place in the hearts of many, but nowhere more so than in his hometown, Asbury Park. Although born in Neptune Township, DeVito grew up in Asbury Park and New Jersey Governor, Phil Murphy says, "Danny has never forgotten where he came from". In fact, DeVito claims there is a "little Jersey" in everything he does. Despite having moved to California with wife Rhea Perlman, DeVito remains closely connected to his home state.
When fellow New Jerseyite, Bruce Springsteen, was entered into the state Hall of Fame it was DeVito who gave the introduction. When he set up a production company he named it after the state, and did so again when he set up a second one. He also made an appearance at the 2018 Asbury Park Music and Film Festival, where the City Council took the opportunity to announce Danny DeVito Day to the world.
About Danny DeVito
As an actor, Danny DeVito rose to prominence in the late 70s, after he landed the role of Louie De Palma in the TV series Taxi. He also landed roles in major Hollywood movies, including: One Flew Over the Cuckoo's Nest (1975), Batman Returns (1992), L.A. Confidential (1997), and recently as Max Medici in the remake of Disney classic, Dumbo (2019).
Alongside his successful movie career, DeVito has continued to work in television. In 2006 he joined the cast of the hit black comedy, It's Always Sunny in Philadelphia. It's rumored DeVito took the role to save the show from cancellation because he loved watching it himself!
In between shooting movies and TV shows, DeVito still finds time to care about politics. DeVito is a strong supporter of senator Bernie Sanders, who he publicly endorsed during the 2016 and 2020 presidential elections.
Danny DeVito Day is not the first time the actor has earned unusual recognition for his life and work. In 2018, students at The State University of New York revealed a hidden shrine dedicated to DeVito. The bizarre little sanctum is located inside one of the university's bathrooms, a fact that pays homage to Frank Reynolds, DeVito's character in It's Always Sunny in Philadelphia, who leads a disgusting, trash-covered existence and enjoys toilet humor.
DeVito embraced the student's creation wholeheartedly, tweeting: "Your shrine honors me. My heart is filled with love and garbage. Tomorrow, as you may know, is my name day. Do something that makes you feel good. Above all be kind to each other. Pick up trash, recycle, and be aware of plastics in the ocean."
How to Celebrate Danny DeVito Day
If you're a true super fan, you could make a pilgrimage to DeVito's star on the Hollywood Walk of Fame, which can be found at 6906 Hollywood Blvd. Don't forget to take a selfie! Less devoted fans can make do with watching some classic DeVito movies, or a few hilarious episodes of It's Only Sunny in Philadelphia. We'd suggest A Very Sunny Christmas, where Frank Reynolds bursts out of a couch naked in the middle of a party...
Other Actors with Special Days
Danny DeVito is not the only actor with his own day, in fact he's not even the only Danny! Here are a few more days recognizing actors:
Danny Trejo Day - January 31 in Los Angeles
Kevin Hart Day - July 6 in Philadelphia
Dascha Polanco Day - August 8 in New York
Tom Cruise Day - October 10 in Japan
Chadwick Boseman Day - November 29
Danny DeVito Day Images