National Cookie Day gives us all the chance to pause for a moment and reflect on one of life's great pleasures: cookies!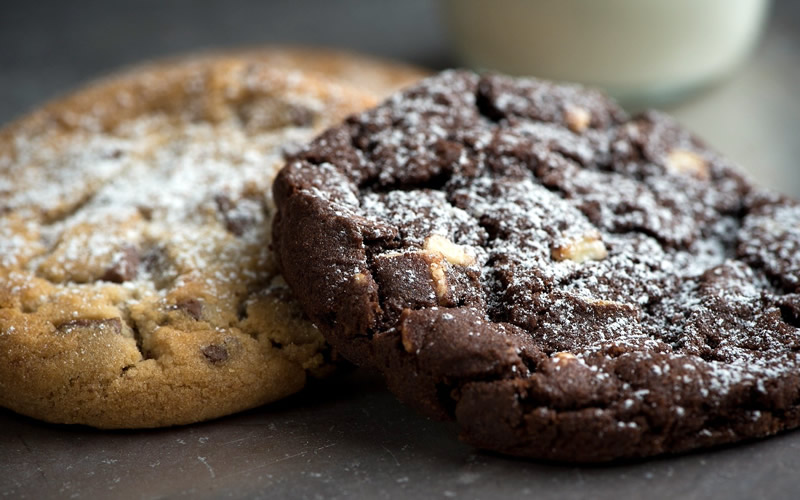 About Cookie Day
For centuries, bakers around the world have been perfecting their cookie recipes, gradually building upon generations of experience to create the cookies we enjoy today. These masterpieces of sugary perfection command our respect and adoration, and every year, on December 4th, we get the chance to dedicate a whole day to celebrating their existence.
Origins of National Cookie Day
National Cookie Day was founded by Matt Nader in 1987. At the time, Nader was CEO of the Blue Chip Cookie Company in San Francisco. Together with his wife, Lori Nader, he created National Cookie Day, believing it would be something fun for people to do. And how right he was! Since he created the day in 1987, National Cookie Day has been celebrated all across America and in many other countries. In fact, spin-off days, such as Oatmeal Cookie Day, have also since been created to honor specific cookies!
What are Cookies?
Cookies are typically round, flat, and made from a base of flour and sugar. From these humble beginnings come all sorts of wonderful variations. Some popular cookie varieties include: chocolate-chip cookies, snickerdoodles, gingersnaps, shortbread cookies, peanut-butter cookies, sugar cookies, molasses cookies, kiss cookies, butter cookies, and crinkle cookies.
And this is by no means an exhaustive list! There are cookies with raisins, cookies with nuts, big cookies, tiny cookies, giant cookies, and everything in between. There are soft cookies, hard cookies, chewy cookies, and crumbly cookies. For every taste and preference as cookie has been created…or will be, sooner or later.
Celebrating National Cookie Day
What's the best way to celebrate National Cookie Day? Get baking, of course! And don't forget to share your cookies with all your friends and family.
National Cookie Day Images